This right here is the boy I love more than anything. I would do anything for him and know he would for me. He's seen me cry more than anyone. He sticks by me even when I'm having a break down and try to push him away...even when I hurt him because he knows somethings wrong because I wouldn't do anything to hurt him or ruin us intentionally. I love him more than I can explain. He's my best friend and boyfriend that I've known since we were 11 and 12(he's 8 months younger than me). I never want to lose him. Even if something happens and we ended I'd rather have him as just a friend again then not in my life at all.
He knows all my story and secrets and is still here and that's an amazing feeling he still wants me after all the used and abused stuff he knows. I love him.
(I have:
-Manic Depression/Bipolar II
-PTSD
-Insomnia
-Anorexia
-Bulimia
-Self Harm
-Low self esteem)
IF YOU DON'T LIKE ANYTHING HERE THAT I DO, HONESTLY I COULDN'T GIVE A RATS ASS. I NEVER SAID I WAS AMAZING AT WHAT I DO. THIS IS A hobby OF MINE. I DON'T SPEND HOURS WAITING FOR THE RIGHT MOMENT TO GET A PICTURE OR SPEND HOURS TRYING TO THINK OF A GOOD POEM. I TAKE PICTURES WHEN I'M BORED OR IF I LIKE SOMETHING. I WRITE WHEN I HAVE A strong EMOTION TO GET OUT AND HAVE A LINE IN MY HEAD. SO TROLL ALL YOU WANT. Trolls troll because they like the attention, so trolls are just attention seekers calling others attention seekers. no point in arguing with a hypocrite.
-------------------------------------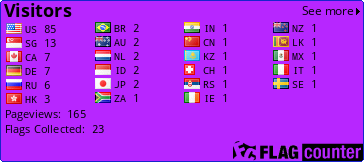 ----------------------
I DO NOT have a
-facebook
-myspace
-msn
-skype
-ect
SO STOP ASKING ME TO ADD YOU. those are were made to stay connected to FRIENDS anyways, not to add random strangers to get personal info.
Current Residence: my house
Favourite genre of music: punk, emo,pop,r and b, my music taste is a bit bipolar
MP3 player of choice: sansa